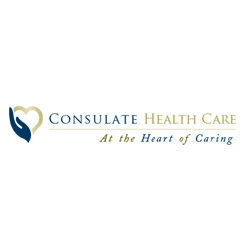 Consulate HC - Bay Breeze Health and Rehabilitation Center
Certified Nursing Assistant CNA - Weekend Warrior
Sorry, this job has expired.
Venice, FL
Full time, Part time, Per diem
Now Hiring for our Weekend Warrior CNA program!
• Extra Shift Differential pay for qualifying weekend shifts
• Saturday / Sunday scheduling
• Attendance rules will apply
• Inquire for more details!
Bay Breeze Health and Rehabilitation Center in Venice Florida is now seeking dedicated, compassionate Certified Nursing Assistants (CNAs). New CNA school graduates are welcome to apply.
Why work for us?
• New and improved 2019 benefits!
• Competitive pay rates
• Career growth opportunities
• We offer you a rewarding career you can be proud of!
• You can win merchandise and prizes!
• We allow you to share your feedback, be heard, and make a difference.
• Well maintained updated facility
• New leadership team
Your position with Consulate Health Care means more than just a paycheck. We believe in creating a positive environment that reinforces your efforts to succeed and supports your long-term career development. We offer you the opportunity to work with a large corporation, and also have the benefits of a small company feel.
You go home each day knowing that you have truly made a difference for so many families!
Education requirements
• Must possess a high school diploma or GED equivalent.
Experience requirements
• ​Senior Care, Long Term Care experience is a plus.
Qualifications
• Must be certified/registered in the State of Florida as a Certified Nursing Assistant.
Responsibilities
Your primary responsibility as a CNA is to provide each of your assigned residents with routine daily nurse aide care and services in accordance with the resident's assessment and care plan, and as may be directed by your supervisors.
Work hours
• Part-time and full-time shifts are available.

About us:
Bay Breeze Health and Rehabilitation Center, a 120-bed skilled nursing center, is a proud member of the Consulate Health Care family. Consulate Health Care is one of the nation's leading Long Term Care and Skilled Nursing health care providers, and thanks to our incredible team we have grown to become the largest provider in the Sunshine State.

Click "Apply now" for immediate consideration and to receive our address and phone number; we invite you to apply in person Monday thru Friday between 9am and 3pm.

We are an Equal Opportunity Employer.

rmjtsgzrifko
136392795